Starfighter Assault: Endor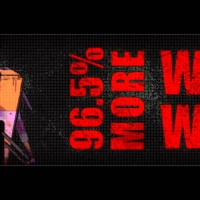 This map needs seriouse rework and ballance!
I'm playing since early acces (+beta) and never saw a single win on deffending side (imperial side)

- And befor anyone is starting to say "git gud", I think I'm not the critical factor in the games since I'm heavily objective based and not kill based (especially that on this map the imperials are loosing tokens, not the rebels, so killing them only isn't making too much sense in a big picture) and I'm usually end up in the end game top 5 of the games. -

The majority of games is lost on the "mine section" if you are barely making trough the mine section, your tem isn't getting enough token to destroy the 4 objectives on the cruiser and than the engines.

In the majority of games it's impossible to destroy the mines because:
- they are in cover from imperial side, and debris are blocking line of side from imperial spawn, but totally visible from rebel side( it makes long distance shoot and kill very possible)
- the mines are too close to rebel spawn. (I tried it, and I flanked the mines and vent behind enemy lines to take out the last mines - closest to enemy spawn - tooke me about 30-40 sec of flying and after shooting the first mine, I got "spawnkilled" by a fresh spawned X-Wing.


Suggestions:
- Give the Imperials more token on every turn (+20/section) or...
- Place the mines in more visible areas. Equally visible from imperial spawn and rebell spawn. or....
- Reduce the number of objectives (objectives which have to be destroyed) from 5 to 3 or max 4.

Every other map is pretty much o.k. (except Naboo) but this one is a free win for Rebels.


Howdy, Stranger!
It looks like you're new here. If you want to get involved, click one of these buttons!
Quick Links