Fav clone wars planets?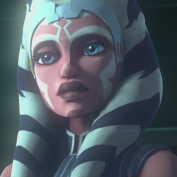 I'm sure this has been done 1000 times, but we're doing it again! What planets from the prequel era do you want to see the most? Excluding the 3 in game and utapau since it's almost certainly the Obi/grievous season planet
Top favorite heroes and villains missing:
Ahsoka, Rex, Padme, Cody, Mace
Bane, Thrawn, Ventress, Jango, Savage
Howdy, Stranger!
It looks like you're new here. If you want to get involved, click one of these buttons!
Quick Links