Rocket Troopers are sooo useless + Daily boxes issue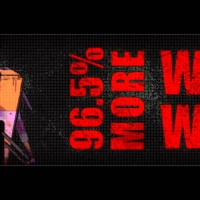 So what is the point of Rocket Trooper reinforcements? They are not stronger in HP not better in damage as regular troopers, and the rocket launcher has a smaller hitbox than a common blaster. You have to directly hit an enemy to damage or kill it.

It needs a desperate rework. Or just increase the radius of damage of the rocket.

+ daily boxes are not daily lootboxes in generel. You have to play the game to claim the lootbox which is anyway garbage. Even F2P games are having a system where you have to just log in to get the daily reward. But here....is the game that kind of dying that you have to force people to play EA?

funny.
Howdy, Stranger!
It looks like you're new here. If you want to get involved, click one of these buttons!
Quick Links