Posting images here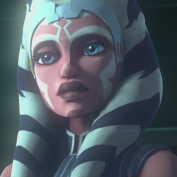 Why does off-topic have the ability to post images by browsing one's device and selecting an image, while this section does not? I've always loved that system, its easy to understand and use. The URL implementation, on the other hand, I have struggled to learn for years and years, and I still cant figure it out. I don't understand why some forums don't have the picture select thing, but they just don't and that's that. But why, on a website that DOES have this feature, is it not consistent?
Top favorite heroes and villains missing:
Ahsoka, Rex, Padme, Cody, Mace
Bane, Thrawn, Ventress, Jango, Savage
Howdy, Stranger!
It looks like you're new here. If you want to get involved, click one of these buttons!
Quick Links