Survey going around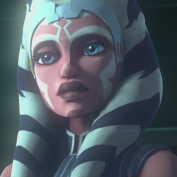 Just so you know, some people are getting surveys about the game. It's random, so be sure to check, you never know if you got it. I mm glad they're doing this but wouldn't it be nice to get a survey here or somewhere everyone could participate?
Top favorite heroes and villains missing:
Ahsoka, Rex, Padme, Cody, Mace
Bane, Thrawn, Ventress, Jango, Savage
Howdy, Stranger!
It looks like you're new here. If you want to get involved, click one of these buttons!
Quick Links