Heroes according to eras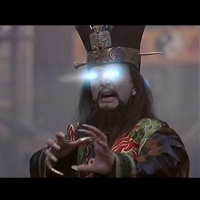 Hello guys!

This question is for EA team.

Is there any plan to put heroes available as reinforcements according to the era of the battle? I mean don't put Maul and Luke in the same battle, for example. I guess when there are at least two heroes/villains for each era it will be possible to put only the heroes of the respective era in the reinforcements table in Galactic Assault mode. IMO there's no need to put mixed era heroes in Starfighter Assault mode, since there are enough hero ships for each era.

I don't know how many heroes/villains EA plans to put for each era, but considering that there will be 4 heroes/villains for the eras 1/2/3 and 7/8/9 in the future, I think that it would be very interesting if Heroes vs Villains map rotation create matches with heroes by era and one mixed era match. It wouldn't be necessary to create a new Heroes vs Villains mode, just change the match rotation strategy.

I wrote all this as a Star Wars fan. I guess many Star Wars fans would like to see a complete era consistency in the game.

Cheers!
Howdy, Stranger!
It looks like you're new here. If you want to get involved, click one of these buttons!
Quick Links