Any datamining?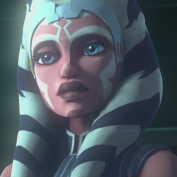 So this was a balance patch obviously, and it was a nice surprise to get ANY new content (Crait blast and Iden's TIE), but more what I looked forward to was datamining to tell us more about grievous and obi wan, and what else was coming with them. There was a patch that was very large for the amount of new content, but no datamining posts have been made yet?
Top favorite heroes and villains missing:
Ahsoka, Rex, Padme, Cody, Mace
Bane, Thrawn, Ventress, Jango, Savage
Howdy, Stranger!
It looks like you're new here. If you want to get involved, click one of these buttons!
Quick Links