Official statement to modding?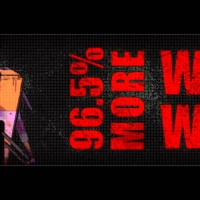 Hi there!
Since I had a small break in playing Battlefront since christmass, I totally missed the informations about modding.
I just saw that there are more and more mods available to use in arcade.

My question is, what is the current statement from EA/DICE to the mods?

Is it safe to use them? Or are they causing any technical issues withing the game?

As far as I know, they are only available in offline arcade game. (actually I'm happy about that, because I don't want to see that already present pink Vader roaming arount)

I saw that modders already recreated almost every multiplayer game mode and map for offline play in arcade? That was fast. Why wasn't this a thing already in the 1st place as a feature in the game?


So is anyone using here any mods? What are the experiences?
Howdy, Stranger!
It looks like you're new here. If you want to get involved, click one of these buttons!
Quick Links