Weapons we would like to see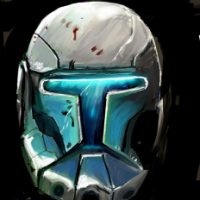 So I thought it would be good to make a thread to help the Devs see what weapons we would like to see be included or return from BF1. Make sure to include what class the weapon would go to, fire mode and damage, and any potential attachments you feel would fit on the blaster. Any images or facts are welcome!
Here's some I'd like to see get added:
T-21: Heavy/Full Auto Low RPM/High Damage/High Accuracy/Recoil Reducing Stock, Low power scope, Extended Range Barrel
DC-17m: Assault/Full Auto Moderate RPM/Moderate Damage/Moderate Accuracy/Foreward Grip(reduced spread), Barrel Extension(increased bolt speed), Secondary Fire grenade launcher
ACP Repeater: Assault/5 round Burst High RPM/Low Damage/Moderate accuracy/Improved Power Cell(fire longer before overheat), Improved Burst(+1 shot), Particle shells(reduced damage to shields, vehicles, turrets/increased damage to infantry and heroes) *its from Republic Commando used by Trandoshan slavers and its pretty awesome*
T-21b: Specialist/Semi Auto Low RPM/ Mid-High Damage/ High Accuracy/ Dual Zoom Scope, Barrel Extension(increased bolt speed), Hair Trigger(increased fire rate)
Adventurer Slugthrower: Specialist/ Semi Auto Low RPM/Extreme Damage/High Accuracy/Slug mod(changes the projectile to a solid slug that passes through shields but overheats after every shot), Night Scope, Vibro-Bayonet(increases melee damage) *this was Aurra Sing's rifle in the Clone Wars Show*
E-11d: Assault/ Semi Auto Moderate RPM/Mid-High Damage/High accuracy/ low power scope, hair trigger, Recon Barrel(Shots are muffled and no longer show on radar) too OP?
DT-57: Officer/ Semi Auto Moderate RPM/High Damage/Moderate accuracy/ Improved Power cell, Reinforced barrel(reduced recoil), Particle Shells? *Grievous' pistol for anyone who didn't know it's so uncivilized*
Howdy, Stranger!
It looks like you're new here. If you want to get involved, click one of these buttons!
Quick Links