Hero Wishlist Master Thread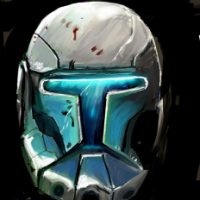 You've all probably noticed there are a ton of hero request threads popping up all the time, so I thought it might make it easier to have one dedicated topic to recommend your wishlists so we can see what heroes are wanted in the most. If possible give an explaination why the heroes you listed should make it in so the Devs know who we want and why they'd fit in the game. Any ideas and wishes for the accompanying season theme, skins, planets/location, and abilities and star cards for your listed heroes are welcome!
Here's my wishlist:
Clone Wars Outer Rim season: Obi-Wan Kenobi and General Grievous
Clone Wars Revenge of the Sith season: Anakin Skywalker and Count Dooku
Coruscant Season: Ahsoka Tano and Asajj Ventress
Rogue One Season: Jyn and Director Krennic
Underworld Season(think Jabba's palace): Cad Bane and Padme
Attack of the Clones Season: Mace Windu and Jango Fett
Unknown Regions season: Hux and Poe
Bespin Season: Nien Nunb and IG-88
Really I'd love to see even more Jedi than that, so many options I couldn't decide on who else. I think IG-88 would be a better choice than Dengar this time around since he'd basically be a British turban wearing death trooper, and Cad Bane could have a jet boot jump that would be like Bossk's jump to avoid having yet another flying Villain(especially if Jango makes it). I'll be interested to see what hero lists everyone else comes up with!
Howdy, Stranger!
It looks like you're new here. If you want to get involved, click one of these buttons!
Quick Links