Forum Updates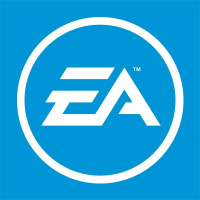 STAR WARS BATTLEFRONT FORUM UPDATES
Hello Heroes!
It's a top priority for us to provide you with a superb forum experience when you're taking a break from adventuring in a galaxy far, far away. This post will feature all forum changes we've made for you, with the most recent changes available at the top of this post.
AUGUST 5 CHANGES
We've made changes to the Star Wars Battlefront II forum structure. You can expect less clicking and and an easier time finding what you're looking for. Here's what's changed:
Star Wars Battlefront II
News and Announcements and Game Updates boards have been merged and renamed to Announcements and Game Updates
Battlefront II Moments and Battlefront II Tips & Tricks boards have been merged and renamed to Community Events & Creations
Single Player and Multiplayer boards have been merged and renamed to Gameplay Discussion
Individual Feedback boards have been merged and renamed to Feedback & Suggestions
We've removed child-categories (General Community, Feedback). All available discussion boards are now displayed and reachable directly from the forum front page.
Star Wars Battlefront I
Battlefront II Game Information board has been removed as we've loosened posting restrictions. If you only own Battlefront I, you can now post on all forum boards, including those for Battlefront II. You'll still need to login with your EA account that owns either game to participate in discussion.
Recently added
See you on the Battlefront!
Updated, August 5, 2018
Post edited by EA_Tom on
This discussion has been closed.
Howdy, Stranger!
It looks like you're new here. If you want to get involved, click one of these buttons!
Quick Links