Roadmap Wishlist/Requests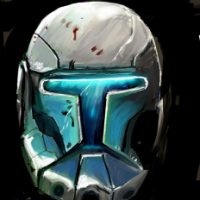 So obviously this all just my own speculation, wants, and requests. Feel free to submit your own roadmaps of what you'd like to see out of the coming seasons. I'm going to try to try to keep it realistic with some era rotation and heroes with either film minutes or strong popularity. I really don't feel like the Sequel era should receive any extra season attention because it has so little to offer. This is abundantly clear within the game already with the fact they don't even have a bomber for either side, really went reaching for planets for that era, and most the heroes are reused from other eras. I mean what will be fighting in a casino? Yawn.
Clone Wars Season

Maps: GA Utapau Pit level 10, Blast/strike Utapau Hanger bay, SA Abregado Debris Field
Heroes: Obi-wan and General Grievous
Space Heroes: Obi-wan's Jedi starfighter and Grievous' Soulless One

Bespin Season

Maps: GA Cloud City Garrison, Blast/Strike Tibanna Refinery, SA Bespin Clouds
Heroes: Nien Nunb and either Dengar, IG-88, or Zuckuss
Space Heroes: Bossk's Hounds Tooth

Underworld Season

Maps: GA Jabba's Palace, Blast/Strike Nal Hutta spaceport, SA Kessel
Heroes: Padme Amidala and Cad Bane, Dengar, or Asajj Ventress
Space Heroes: Cad Banes' Xanadu Blood

Revenge of the Sith season

Maps: GA Mustafar control spire, Blast/strike Jedi Temple, SA Battle over Kashyyyk
Heroes: Anakin Skywalker and Count Dooku
Space Heroes: Anakin's Twilight

Rogue One season

Maps: GA scarif control tower, Blast/strike Jedha City, SA Eadu Tarkin Initiative Station
Heroes: Jyn Erso and Director Krennic
Space Heroes: Cassian's U-Wing

Coruscant season

Maps: GA Coruscant Senate block, Blast/strike Level 1313 Undercity, SA Battle over Coruscant
Heroes: Ahsoka Tano and Asajj Ventress
Space Heroes: Plo Koon's Blade of Dorin

Attack of the Clones season

Maps: GA Geonosis Core Ship docks, Blast/strike Geonosis droid foundry, SA Geonosis Astroid Belt
Heroes: Mace Windu and Jango Fett
Space Heroes: Padme's Naboo J-Type
I know that's a lot to ask for but I'd love it if this could happen. And yeah a lot of it is clone wars but hey most of the game is already loaded with Trilogy era heroes. They could probably merge a few of these if they were willing to do 4 heroes in a season which I also think wouldn't be too much to ask for.
Howdy, Stranger!
It looks like you're new here. If you want to get involved, click one of these buttons!
Quick Links