⦗Anakin Skywalker / Hero Concept⦘
I made this by request of
@Cad_Bane
He helped a lot with my idea's. A very cool and mysterious person.
Anakin is favorite of mine for being a cool character and having some sick light saber moves.
So of course he'd be an excellent addition to this game.
I came up with unique ideas that would make him stand out from the rest of the other heroes to the best of my ability.
Anakin is an aggressive front line hero that constantly pressures the enemy, similarly to Darth Vader.
Anakin Skywalker was the determined poster boy of the Jedi Order, and a famous commander of the clone wars.
He had the potential to become one of the most powerful Jedi ever, and was believed by some to be the prophesied Chosen One who would bring balance to the Force.
He had unprecedented skill in Form V light saber combat, and possessed impressive capability with the force.
He cared deeply for his friends and family, but in the end these attachments would eventually lead to his downfall.
After a climactic near death experience in his duel with Obi-Wan Kenobi on Mustafar, he took he upon a new destiny, a future of terrible pain and suffering, as the Dark Lord of the Sith, Darth Vader.
⠀⠀⠀⠀⠀⠀⠀⠀⠀⠀⠀⠀⠀⠀⠀⠀⠀⠀⠀⠀⠀⠀⠀⠀
⦗BE CONFLICTED, BE ANAKIN SKYWALKER⦘
⠀⠀⠀⠀⠀⠀⠀⠀⠀⠀⠀⠀⠀⠀⠀⠀⠀⠀⠀
(Please have him voiced by Hayden Christensen or a Hayden sound alike.)
#JusticeForAnakin
Base Health:
750
Health Regen:
250
Primary Weapon:
Light Saber hilt, blue blade. He swings the saber as cool as he once did in Revenge of the Sith. Each hit deals 100 damage, he swings the blade as fast as Rey or Luke.
Light Saber Block:
His block has the same amount of stamina as every other saber wielder.
He deflects laser bolts as accurately as Kylo Ren
Movement Speed:
He sprints as fast as Kylo Ren. His dodges are as frequent as Luke Skywalker's.
These are star cards that don't require the activation of an ability to be effective.
(The brackets below the descriptions represent all 4 star card tiers in the game.)
⦗Passive Star Cards⦘
Daring Jedi:
Whenever Anakin defeats an infantry soldier he regains 25 of his base health. If he kills a Reinforcement / Hero then he regains even more health.
[50 / 75 / 100 / 125 extra health gained from a Reinforcement / Hero]
Leading The Front:
Anakin's Light saber deflections and Parry's / Deflected laser bolts now drain less stamina.
[6% / 12% / 16% / 20% Less stamina drained]
Heat of the Battle:
If Anakin is within close proximity of a Villain OR 2 regular enemies, then Anakin will cause the enemy to have longer star card cool downs.
[10% / 15% / 20% / 25% longer cool downs for Star Cards]
General Skywalker:
Anakin now has increased base health.
[40 / 80 / 120 / 150 Increased max health]
SIGNATURE ABILITY (L1+R1/LB+RB) / 20s CD /
⦗CHOSEN ONE⦘:
Anakin's exceptional skill with Djem-So will allow him swing his light saber with such a high damaging level of speed, elegance and fluidity that he becomes a formidable opponent for all that dare to face him.
How this ability works:
This ability last 8 seconds, Anakin gain's increased sprint speed, both of his other 2 abilities have shorter recharge time, and he can now swing his light saber 35% faster. This ability allows Anakin to constantly hit a light saber block without getting stunned. His block will drain 20% faster as a trade off.
This ability will work very similarly to Darth Vader's Focus Rage ability, where a few of Anakin's powers become enhanced when the ability is activated.
⦗Star Cards⦘
Righteous Fury:
[Passive Star card] If 2 team mate's are within a close proximity (15 meters) to Anakin and their health is below 60% he will gain increased swing speed & damage reduction for his CHOSEN ONE ability.
[4% /7% / 10% / 15% Increased swing speed]
[8% / 16% / 24% / 32% Damage reduction]
Form V Mastery:
CHOSEN ONE now has a longer duration when it is activated.
[1 / 2 / 4 / 6 seconds added onto the duration]
Arrogant Streak:
Every enemy that Anakin defeats will extend the duration CHOSEN ONE is active.
[5% / 10% / 15% / 20% Extended duration on kill.]
Untempered Anger:
Anakin Skywalker will now do more damage overall When the CHOSEN ONE ability is active.
[6% / 12% / 18% / 24% Extra damage output.]
ABILITY (L1/LB) / 18s CD /
⦗FORCE LIFT⦘:
Anakin Skywalker uses his mastery of the force to lift his enemies off the ground and toss them in any direction he wishes.
How this ability works:
This ability works is sort of a combo between Force Push, Choke Hold and Darth Vader's Force Choke.
Anakin can move an enemy OR enemies into his desired view, and then he can blast them into oblivion.
He has a total of 3 seconds to figure out where he wants to throw his enemy. If he doesn't throw the enemy, then they will be released from his grip.
The enemy will be looking directly at Anakin when lifted off the ground, and will be tossed into the opposite direction from where they're seeing Anakin from.
If the opponent happens to hit a wall or any kind of surface that doesn't allow them to get back up and start moving (Meaning the enemy just cant hit the floor), then they will be damaged for 90 health points.
⦗Star Cards⦘
Growing Darkness:
Anakin will use his dark side emotions building up in his soul to Choke his enemies when he activates FORCE LIFT, allowing him to do more damage.
[12 / 24 / 36 / 48 Choke damage]
Relentless Determination:
If Anakin manages to have an enemy hit a wall with FORCE LIFT, then the initial damage from the enemy hitting that surface will do extra damage.
[10 / 20 / 30 / 40 Extra damage]
ABILITY (R1/RB) / 15s CD /
⦗AGGRESSIVE STRIKE⦘:
Anakin uses the force to leap off the ground and quickly close the gap between his enemy. Charging forward swinging with a flurry of light saber attacks (Like Mauls Spin Attack) at an incredible speed. Dealing a high amount of damage and disorienting his foes in the process.
How this ability actually works:
This ability works similarly to Darth Maul & Rey's dashes abilities.
He can use this ability to dash vertically, meaning he can get above ground and reach higher places than he ever would have with his regular jump, it can also be used in tandem with his jump.
It does 130 damage on hit, and he only has 1 Dash to use before it goes on cool down (Like Rey).
He dashes forward at a great speed and covers a large amount of distance (Like Maul) and if he hits an opponent then their screen will be disoriented like Boba's Concussion Rocket for 2 seconds.
⦗Star Cards⦘
Reckless Strategy:
Anakin can now disorient the enemies vision for a longer period of time if he hits them with the Aggressive Strike ability, AND enemies that are within a very close proximity (6 meters) to Anakin are disoriented by his blinding speed.
[.60 / .90 / 1.20 / 1.50 Extra seconds of blinding]
[2% / 4% / 6% / 8% Added proximity blindness range]
Impatient Prowess:
Anakin can now do 2 Aggressive Strikes, but the recharge time is a slower.
Anakin cannot use another Aggressive Strike if he already used one with his jump.
[30% / 25% / 20% / 15% Decreased Recharge Rate]
___________________________________________________________________________________________________
Here's some more cool stuff they could do for him.
Light Sabers Anakin has used throughout his life:
Anakin actually possessed a multiple light saber's during his time as a Padawan, and during the fire across the galaxy that was the Clone Wars.
AOTC Light saber:
Revenge of the Sith Light saber:
Fighting stance: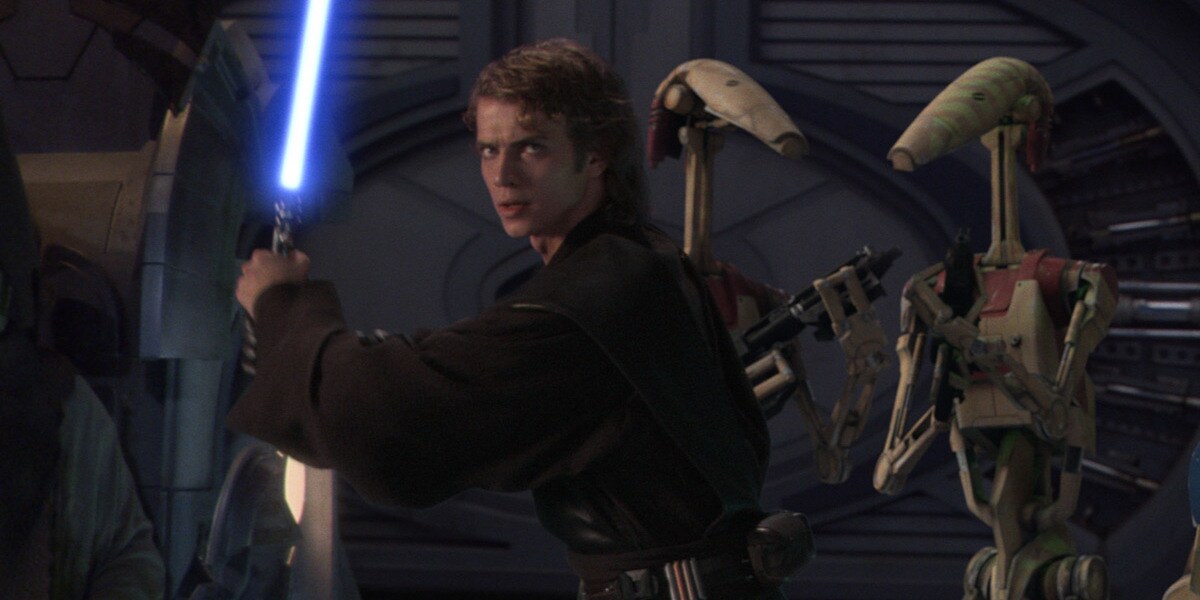 Blocking stance:
HvV intro:
Possible skins: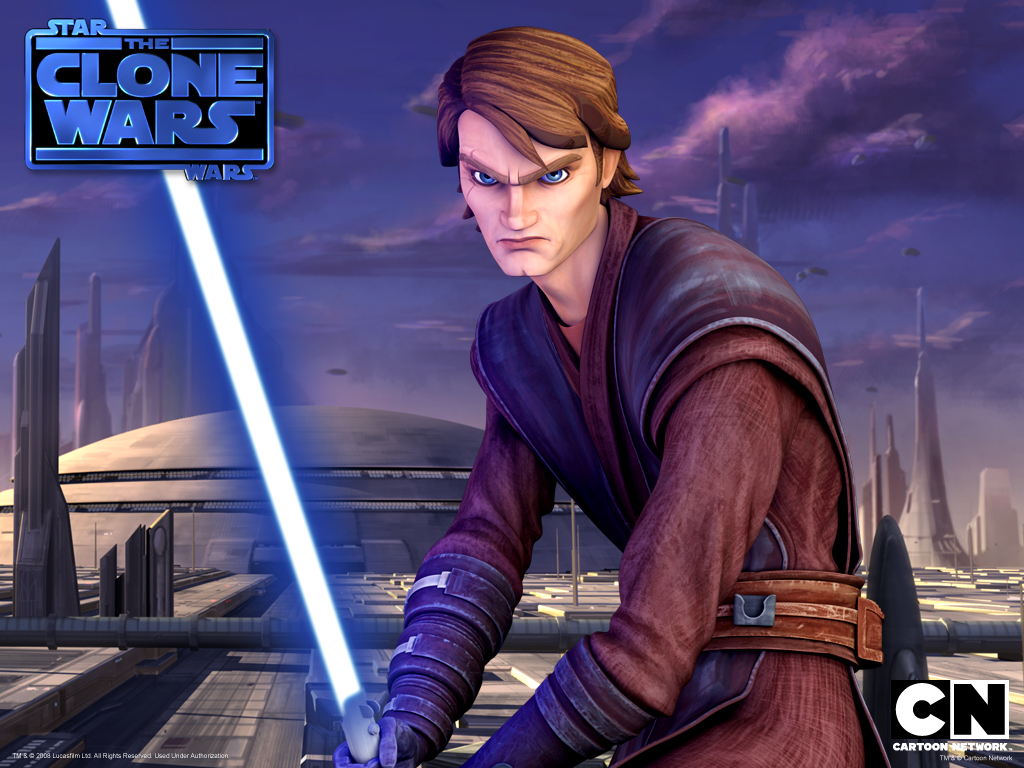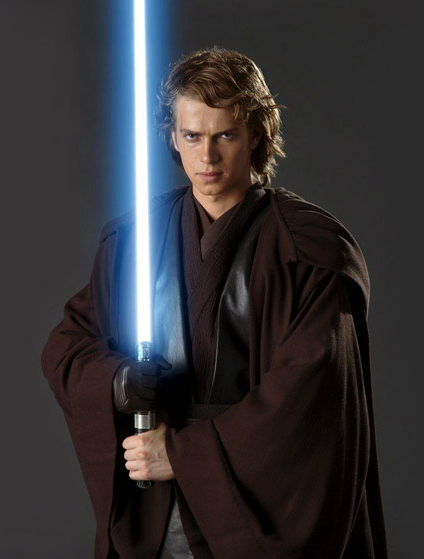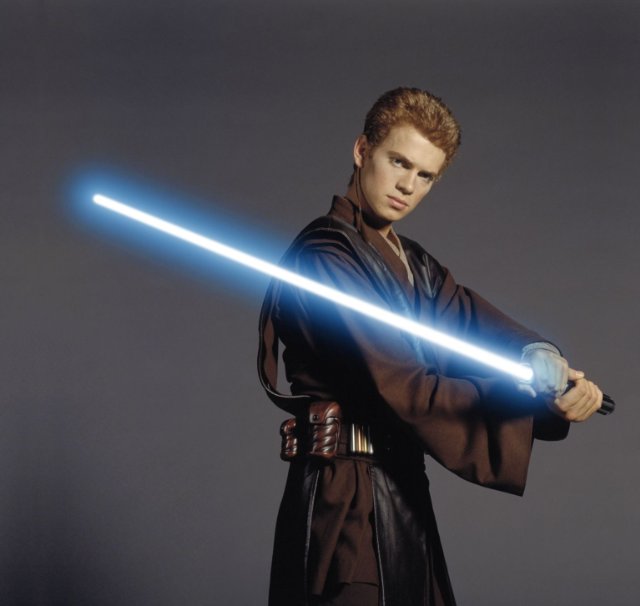 Cool Potential emotes:
Some of these actually are memes, but nonetheless, they would be fun to use.
"I don't like sand, it's rough, coarse, and irritating, and it gets everywhere."
"You underestimate my power!"
"The council is no longer in control!"
"This is where the fun begins."
"I HATE YOU!"
"Now this is pod racing!"
"I'll kill them all. Oh and not just the men, but the women and the children, too."
"I HATE THEM!"
''I'm not the Jedi I should be.''
"I will even learn to stop people from dying!"
"I shouldn't, it's not the jedi way."
"Sigh, Where's R2 when I need him."
"You're shorter than I expected."
"You're in my very soul, tormenting me."
"Not again.. Obi-Wans gonna kill me."
⦗ XBOX GT: EIusive DJ⦘
~ "
The Knights of Gareth are eternal..." ✔
\⧹If you happen to have ANY ideas for any hero you desire to have in Battlefront 2, Let me know in a DM!⧸/
How to make Every Hero Viable in Battlefront 2


Post edited by Elusive_DJ on
This discussion has been closed.
Howdy, Stranger!
It looks like you're new here. If you want to get involved, click one of these buttons!
Quick Links