Points for Staying Alive as Target in HvV
Please EA/DICE, why not rewarding those players who bravely avoid death as target in a round of HvV? How many times the only way to win a match of HvV was for me to stay alive the longest possible, and because of that I usually end up in 3rd or last place of my team, because while I focus on not dying (playing the objective, but not getting any points for that), my teammates focus on killing those who attack me, or the enemy target, getting lots of points.

Please think about this, it is playing the objective after all!
Tired of BUGs?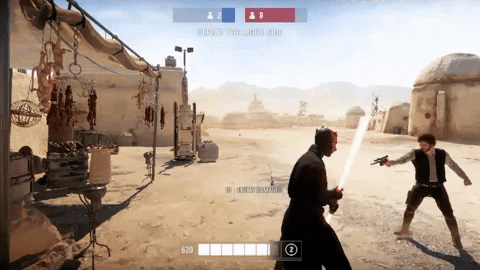 Well, they'll still exist.
But visit the
Rogue Bros Channel
, there we document many BUGs and possible workarounds for them. There's also gameplay and other videos related to EA's Star Wars Battlefront (I & II)
Howdy, Stranger!
It looks like you're new here. If you want to get involved, click one of these buttons!
Quick Links