BEST ST aliens?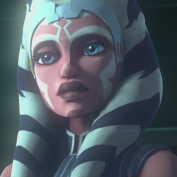 Just wondering after seeing the worst (and they are very bad) what people like the most?
Top favorite heroes and villains missing:
Ahsoka, Rex, Padme, Cody, Mace
Bane, Thrawn, Ventress, Jango, Savage
Howdy, Stranger!
It looks like you're new here. If you want to get involved, click one of these buttons!
Quick Links