Infinite Jetpack BUG found in new Jetpack Cargo Mode
This is the proper way to present it EA moderators? I'm unsure you closed my last thread because I had used all caps, and for that my apologies, I hadn't read the whole forum rules before, so I just went there to check it and confirmed it isn't allowed. Or maybe you closed because I exposed a BUG? But the moderator who closed didn't give me a reason to close it, just a reason I was wrong in my title (I could've edited it to remove the caps, but now it's closed). Anyway, here is the BUG:
Tired of BUGs?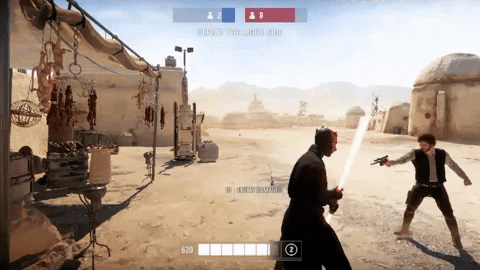 Well, they'll still exist.
But visit the
Rogue Bros Channel
, there we document many BUGs and possible workarounds for them. There's also gameplay and other videos related to EA's Star Wars Battlefront (I & II)
This discussion has been closed.
Howdy, Stranger!
It looks like you're new here. If you want to get involved, click one of these buttons!
Quick Links