Music and voices stop working, SA all sounds completely gone
In everything ground related, after several matches, the voices of everyone (even announcer) and music is gone, but in SA all sounds are gone and it's dead silent, anyone else experience this?
For the Greater Good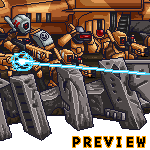 Howdy, Stranger!
It looks like you're new here. If you want to get involved, click one of these buttons!
Quick Links