Premier Skins?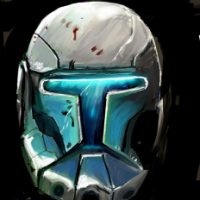 With the possibilities being further opened up on customization to come, I thought they might take a page from NetherRealm's Injustice 2. A select few characters in that game have an optional bonus skin that is quite pricey and can be purchased with MTX, but turns that character into a new character via looks, dialogue, and sounds while the move set remains identical. I think that'd be a great model to follow in Battlefront 2.
They could be set at a premium price of say 100,000 credits or a few thousand crystals, and along with changing the character's looks, it could come along with 3 new emotes that are locked to that skin. No animations would need to be changed which would make it very practical to implement.
Examples:
Darth Maul could receive a premier skin of Savage Opress

Bossk could receive a premier skin of his father Cradossk

Chewie could receive a premier skin of Tarfful

It'd require little effort on the Devs part aside from some minor voice acting. However I would
NOT
use premier skins to implement characters such as Jango, Padme, etc because they are too important to Star Wars to just stuff in underhandedly. They'd deserve actual hero spots, but this would be a good way to expand your hero roster to other minor characters without taking up any spaces.
Feel free to discuss!
Howdy, Stranger!
It looks like you're new here. If you want to get involved, click one of these buttons!
Quick Links