Boba Fett needs to be better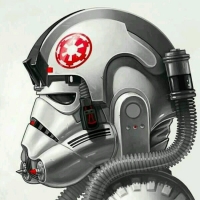 Against rapid fire gunners like Leia and Finn he has a hard time. First of all he can't zoom at all. Not cool Dice, you've maimed his skills greatly. He can't shoot back with accuracy or lead targets with his shots and his airborne shooting is even worse. Second of all, he needs to fly higher, like he did in the previous game. Well maybe not as high but somewhere in between then and now. Also Boba has weakest health of all heroes and with no way to regain it fully. Death on kill should be a thing for Boba (and other blaster heroes).
Boba is fast and versatile but too sloppy for a bounty hunter with not much other than hit and run opportunity. He could be better especially in the marksmanship department.
Howdy, Stranger!
It looks like you're new here. If you want to get involved, click one of these buttons!
Quick Links