The Future of Cosmetics According to Star Wars Canon

I have seen people talking about what EA CFO Blake Jorgensen said back in November about a "pink Darth Vader", and many of them suggest that now we will get things like that and whatever else their imagination conjures up. But the ultimate determining factor for cosmetics is how the characters appear in canon. So here I'm taking a look back at what Jorgensen actually said, and what it actually means.
Now. Tell me why I'm wrong.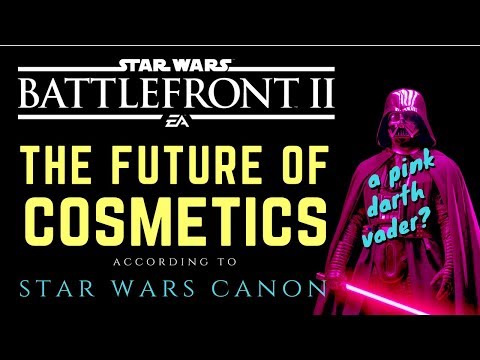 Howdy, Stranger!
It looks like you're new here. If you want to get involved, click one of these buttons!
Quick Links