Battlefront, Can We Save You?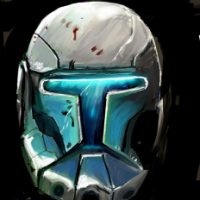 I'm sure most of us have seen the leaks by now, and whether they are totally true is yet to be seen. They do have rings of truth which is worrying for the future of this game.
So, Devs, what I'm proposing to you is an admission that you need support from the community. You obviously work in the gaming industry because you guys enjoy it and like it when people love your games. But we are all getting the sense that you are on probation from all the big undertakings for this game because it hasn't been shown to EA recently to be profitable. I don't think you guys at DICE want to see this game cut loose before you were able to flesh it out how you planned.
If you can even hint that us buying crystals can help the gears start turning again to bring out the content we'd all like to see, I know the community will.
So community, if they do hint of their need of support to get the green lights, would you help?
Could we potentially cut down on development time of future content? If good support is shown during the Solo season(which seems a bit like a soft launch to prove viability), do you think EA will start granting more funding?
Feel free to discuss
Post edited by WildSpace on
Howdy, Stranger!
It looks like you're new here. If you want to get involved, click one of these buttons!
Quick Links