Free Roaming LIUV BUG - Harmless to gameplay, but really FUN!
Keeping with my promise to expose BUGs daily, today I bring to you the really old FREE LIUV BUG, which I thought had been fixed but fortunately it haven't.
This BUG has no impact on gameplay, as the LIUV can't reach the playable area on the third phase GA on Starkiller Base. It's just for fun.
I hope DICE don't pay any attention to this BUG as it doesn't impact gameplay at all, there are at least a HUNDRED serious BUGs to fix, before thinking on this one. But the report is here anyway:
https://answers.ea.com/t5/Bug-Reports/Free-Roaming-LIUV-Harmless-BUG/m-p/6848761#M16294
Tired of BUGs?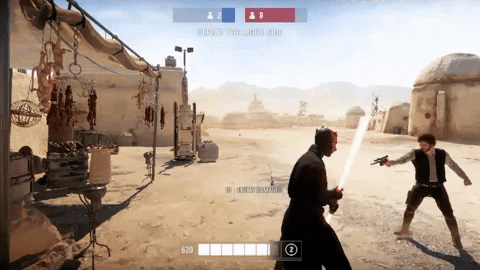 Well, they'll still exist.
But visit the
Rogue Bros Channel
, there we document many BUGs and possible workarounds for them. There's also gameplay and other videos related to EA's Star Wars Battlefront (I & II)
Howdy, Stranger!
It looks like you're new here. If you want to get involved, click one of these buttons!
Quick Links