Anakin and Grievous is pretty epic but is there a chance we might see droidekas?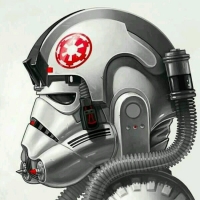 Gotta say Dice has really suprised me in double by giving us not only Grievous but Anakin who will be allowed through time travel or multiverse interdimensional warping to fight Vader. That took courage to implement. Thanks Dice. But is there a possibility to top the cake even more with some cool looking droidekas?
Howdy, Stranger!
It looks like you're new here. If you want to get involved, click one of these buttons!
Quick Links