How to Make Grevious Balanced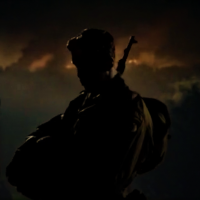 I know that if EA treats General Grevious like a normal hero, he will be very underwhelming, or he will be wayyyy toooo OP and then completely nerfed. I think that instead, they should make Grevious unique. I think that he should be much stronger than other heroes, but also much slower. Since we see him moving quickly some times in Star Wars, his abilities should be focused all around quick movement.

The way this works, is that when a hero is close to Grevious, he can absolutely destroy them, but they should be able to get away from him without too much trouble. If Grevious wants to get the kill super badly, he could use one of his abilities, to run towards the hero and kill him/her. If he does that, then he won't be able to escape at all if he gets overwhelmed. He has to be sure that he'll be able to get the kill and then have time to regen.

This could bring up problems when Grevious faces blaster infantry, because they can gun him down and he won't be able to do anything about it. (because he's so slow) The solution to this is to give him that awesome spinny block ability that he used in the movie. (I'm sure EA could find a better name for it.) This would last a lot longer than other heroes because he has a lot more stamina, but he would move much slower. Sorta like a heavy going into Sentry mode. This would allow time for reinforcements to come and help.

A summary of his abilities:

1: He goes into a four-legged crawling position and can move really fast for a short amount of time. He is vulnerable when he does this, though.

2: He goes into a spinny block mode that blocks all directions. This lasts an extremely short amount of time.

3: (This might not work.) He lunges backward. He can do this more often depending on how low he is on health. This allows him to escape better if he's surrounded.

These are just my thoughts. What do you guys think?
I had a dream, that one day on the sweet hills of Georgia, everybody will be able to play the Star Wars game they've always wanted.

Howdy, Stranger!
It looks like you're new here. If you want to get involved, click one of these buttons!
Quick Links