That SAME AFK FARMER was doing it AGAIN yesterday
You know, the one I mentioned on the topic that "disappeared" last time. This player has been afk farming for several months, at least since February.
A few weeks ago I saw him actually playing for the first time, and so I went to punish him. Did this a few times. Yesterday I found him again, and to my surprise he was AFK Farming Again.
EA/DICE, you really CAN'T DEAL with AFK Farmers right?
I wonder, new patches break many things in this game, I won't even bother listing, everyone knows that, just go to Answers HQ (
https://answers.ea.com/t5/Bug-Reports/bd-p/star-wars-battlefront-ii-bug-reports-en
) to check them. New patches also mess up with modders and their mods, even Frosty Mod Manager got an issue on the beginning of Season 2.
But that INFAMOUS AFK FARMING application NEVER STOPS WORKING.
EA/DICE, you should learn from them, if not to stop this AFK Farming, at least to understand better your own SOFTWARE.
-----
Tired of BUGs?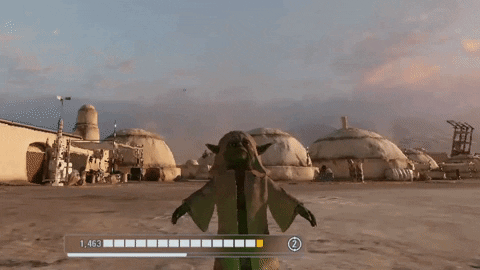 Well, they'll still exist.
But visit the
Rogue Bros Channel
, there we document many BUGs and possible workarounds for them. There's also gameplay and other videos related to EA's Star Wars Battlefront (I & II)
Howdy, Stranger!
It looks like you're new here. If you want to get involved, click one of these buttons!
Quick Links