Obi-Wan skin ideas
Standard skin: Episode III
Uncommon Skin (White):
SW The Clone Wars End
Rare Skins (Blue):
Episode I
Episode II
Epic Skins (Purple):
SW The Clone Wars Beginning
Clone Armor
Mandolorian Armor
Legendary Skins (Orange):
These have diffrent voices
Episode IV
Rako Hardeen Disguise with vocal emulator
For the Greater Good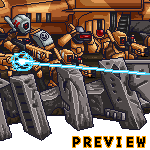 Post edited by JAREDUP on
Howdy, Stranger!
It looks like you're new here. If you want to get involved, click one of these buttons!
Quick Links