I think I'm done with these forums
About as bad as the Battlefield forums now with nostalgia and too many closed threads too early in it's life, not much left to argue anymore, most people are gone and it's the same over and over, anyway see y'all.
For the Greater Good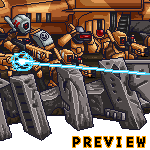 Howdy, Stranger!
It looks like you're new here. If you want to get involved, click one of these buttons!
Quick Links