Being stunned/ frozen to death. Do you enjoy it?
Sure being on the giving end is funny, push 1 button, watch a hero die (whether its GA, HS or HvV) but it gets old after a while, boring in my opinion even on the giving end of this ridiculousness.
I think freezing troopers to death is one thing but hero's deserve a fighting chance, especially when you play so hard to earn your hero in GA, the less experienced players won't even see kylos freeze coming.
It's equally as ridiculous to be stunned by chewbacca who does 300+ damage per headshot.
I think a simple solution is something I've suggested multiple times on the forums but never bothered making a thread about.
All CC should break on a damage threshhold of 200-250 damage
Anything more than that is overkill and unfair
Heres a video, tell me CC in this game is in a good place.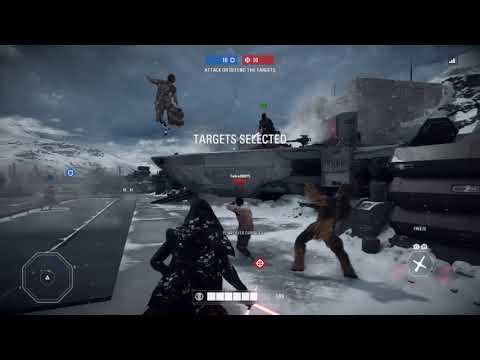 Post edited by TonyGoombah1 on
Howdy, Stranger!
It looks like you're new here. If you want to get involved, click one of these buttons!
Quick Links