Real Discussion on balancing Hero combat vs Trooper combat.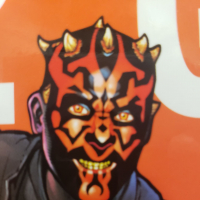 Topic that will be covered.
Abilities that currently Overpowered vs heroes.
Abilities that currently Underpowered vs Troopers
Separating Hero vs Hero (HVH) combat and Hero vs Trooper Combat (HVT).
Abilities that are currently Overpowered vs Heroes.
Bossk's Mines
1. Too much damage
2. Can lay down mines back to back. (lay mines and cool down begins Coold down should be once mines explode.)

Rocket Barrage
Still too much damage. Suggest lowing anti hero rocket card.

Freeze
Last too long. If blaster is nearby, it's a one hit kill. Reduction to 2.5 seconds needed.

Vader's choke
Unavoidable by Blaster heroes. Less damage to heroes due to Vader's Combo with Choke.

Iden's stun/DPS
You can kill any light side hero within her stun. Her main blaster does too much damage to heroes.

Iden's Secondary
Splash damage is too large. Understand you can't change this. Over all reduction to damage vs hero's is needed.

Iden's Shield
Really, immune to everything but melee or sabers. Explosive damage needs to go through shield but with a damage reduction.

Furious Bowcaster
Chewies output with headshots is far to great. Can kill anyone in stun with 3 headshots. 4 With a buffed vader.

Lando's shock
Again Taking Any HERO down during 1 stun is vastly OP. Suggest breaking on damage threshold of 200 as many others have stated. I understand this will leave Lando lacking so I suggest a buff to his night sniper. Making Smoke Grenade remove run but not jump.

Phasma''s Droid
Stuns way to often. Damage is high also. Shoots you at any range.
Palpatine (Will update once he's back)

Combat Staggering
This Mechanic in the game introduced in Patch 1.2 Has taken finease out of Saber fighting. It feels RNG (random number generated) IF you get staggered when a saber, it will take 2-5 preses of dodge to get dodge to activate. This was never an issue before. You could always dodge after 1 hit. You shouldn't randomly be punished by a mechanic you have no control over activating or using.

Troopers rolling away from Force abilities.
No Trooper should be able to roll from a force ability. Period.

Enforcers (touchy subject) Can inflict too much damage to heroes overall.
Abilities that are currently Underpowered Vs Trooper
Rocket Barrage
Should absolutely wreck troopers. Shouldn't take 2-5 missiles to take out a trooper.

Mind Trick
Useless unless you come up behind them. Leaves Rey Vulnerable for too long. (not mine but a friend asked to put this in)

Maul's throw
Should one shot anything but a heavy. So 150 damage.

Frenzy
Leaves Ren way to exposed. I suggested to make this also his how to heal with the bloodlust card. Remove 2 attacks from bloodlust. Leach effect added. 100% at tier 4 degrading 20% after each hit.

Freeze
You get to say "Cowards" Emote then run yourself. Because let's face it you may kill 1-2 troopers but the other 2 will kill you before you can get to cover. Suggestion is to have it break on 200 damage. This way Kylo can get some kills when he Freeze's troopers. Overall nerf to Freeze but Direct buff to Kylo

Pull
Base damage should be 125 vs troopers Star card adding 50 so they can kill anything but a heavy with a pull.

Phasma Main Blaster
Overall feels lack luster. Vanguard can kill you before you can kill them.

Vader's saber throw
Should one hit kill anything. 200 Damage first hit 50 damage on return.

Leia's Flash Grenade
Should remove Players healthbar from them.(seeing the player outline through blind) So they can't still shoot Leia. Also suggest making it more like officers flash bang. Causing damage and removes the ability to jump. It's Leia after all.

Lando's Night Sniper (at distance)
Needs a buff. Even at Medium range, unless your headshot master, you have to cool your blaster after every kill. Small buff to damage vs troopers is needed from med to long range.

Block And Dodge
Should reflect trooper bolts with super High Accuracy. Dodge you should be able to dodge trooper fire.
Separating Hero vs Hero (HVH) combat and Hero vs Trooper Combat (HVT).
Above are my suggestion to begin the separation of Hero combat Vs Trooper combat and Hero vs hero combat. Nothing is the end all be all and this is all open to suggestion. I think this is the direction this game needs to take in order to balance properly GA and HVH. AND if Heroes meet on the battlefront in GA, they can not cheaply kill one another. I believe there is no other true way to make everyone happy. Those who love GA and those who love the HvV combat.
This goes for the same thing. What Trooper vs Hero is too strong??
"I play Star Wars like real life, I try not to die if possible."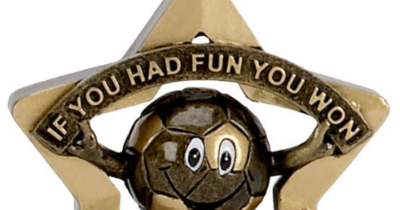 PS4 EventHorizonOH
Howdy, Stranger!
It looks like you're new here. If you want to get involved, click one of these buttons!
Quick Links