Let's take a trip back to '15- Throwback Season Concept
—Throwback Season Concept—
Let us step back for a moment, back to the time of bacta bombs and jump cannons... berserkers and ee-4's.
To a time when the Kansas City Royals were fresh off their first World Series victory in 30 years. When we were getting our boots muddy for the first time The Forest Moon of Endor and enjoying the cracking sound of the cycler rifle.
We've taken a little time to compile some of the fonder moments of EA Battlefront '15 and put together a nice season package. The intent here is to revive some of the great things BF'15 had to offer and see what it would be like as a season addition to this game. The focus is to expand and compliment the (hopefully fun and successful) new Conquest/hybrid mode.
—HEROES—
Let's dive right in with the return of comic relief duo of Nien Nunb and Dengar. Both were hilarious and downright fun to play with in the previous game. We're happy to include them here with concepts courtesy of
@Starwarsfanboosk_com
NIEN NUNB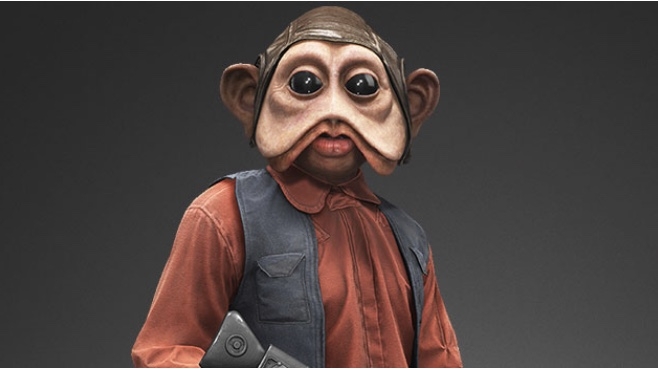 Weapon: DH-17

Health: 600/Regen threshold: 200

ABILITY (R1/RB) / 15s CD /⦗Sullustan Engineering⦘- Nien places a medical droid that will not only heal nearby allies and give them a slight overheal, but will also scan every 7 seconds to uncover enemies (can heal the lost thresholder of friendly heroes aswell)

ABILITY (L1/LB) / 10s / 2 charges/⦗Trap⦘- He can drop 2 Proxy Bombs and it's explosion only hurts you or your teammates when an enemy blows it up with their blaster fire. A small number indicator shows you how many active Bombs you currently have. differently from Han's det charge, this cannot be activated manually, the mines will deal an ammount of 150 damage

ABILITY (L1+RB/LB+RB) / 3s CD / ⦗Arms dealer⦘- Nien switches to his personal pulse cannon, this version does not require to charge and it goes to cooldown after 1 shot, 180 for a body hit, 270 for a headshot.
DENGAR
Weapon: DLT-19

Health: 700/Regen threshold: 250

Melee = Vibroknife (deals the same ammount of dama as boba's melee)

ABILITY (R1+L1/RB+LB) / 16s CD /⦗Maxiumum FirePower⦘ - Dengar's DLT-19 gains the cooling cell effect, increased fire rate and increased damage for 8 seconds.

ABILITY (R1/RB) / 14s CD / Job satisfaction - Dengar loves being in the middle of a figth, while this ability is active, Dengar receives 55% Damage reduction and 25 health back on a kill.

ABILITY (L1/LB) / 12s CD /⦗Hurricane Strike⦘ - Dengar rushes toward his opponents with blinding speed and hits every opponent in the way while also knocking them down dealing 130 damage, when you press the ability button again he swings his weapon foward dealing 200 damage.
—MAPS—
For maps, we have an iconic Kuattro on hand. Relive old memories while exploring remastered versions of these fan favorites. Watch for yourself as old maps become new with the new Conquest mode well established at this time.
SULLUST- Sorosuub Centroplex
BESPIN- Cloud City
ENDOR- Forest Moon
HOTH- Echo Base
—BLASTERS—
We also have included a returning blaster for each class. These fun and iconic weapons are sure to find their way into every troopers hand, eager for something new to use in this game.
Assault- CJ-9 BO-Rifle
Heavy- T-21
Officer- DL-18
Specialist- T-21B
—APPEARANCES—
Skins available for specific maps:
Sullust
Magmatrooper (imperial Assault and Heavy) common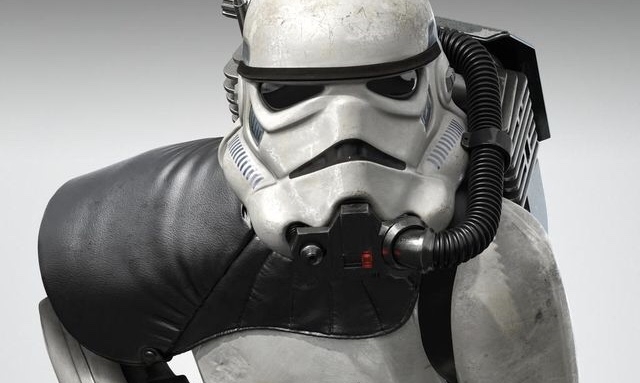 Bespin
Bespin Wing Guard (rebel Officer) rare
Rebel Skins: common
Sullustian available for Specialist
Ishi Tib available for Officer
Imperial Skin: epic
Shock Trooper alt skin available for Deathtrooper
—EMOTES—
Ion Shock
Knee Slap Laugh
'Not this time'
Thanks for stopping by for this blast from a few years past. Feel free to toss out your ideas and let us know what you think of bringing back some fun from the old game.
Howdy, Stranger!
It looks like you're new here. If you want to get involved, click one of these buttons!
Quick Links