Update - Ping Site Issues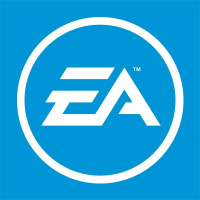 UPDATE - August 30:
Hi everyone,
The Ping site issue has been fixed in the latest update. This means that your selection will now properly save.
However, we are aware of your reports that you are still experiencing problems finding matches. We're investigating this.
======================================================================================
Hi all,
We're looking to deploy a fix for the ping site issues currently targeted at an update later this month (to confirm: this will not be part of the August 7 patch). We'll share more information closer to that time.
In the meantime, here are all known current workarounds:
1. Try to disconnected your device from the Internet network while being in the game menu, so the "Lost connection to EA servers" message pops out. Then try to reconnect your
PC/Xbox/PS4
and check if you're using the correct ping site now.
2.
Xbox One
only - deleting cloud saves
On Home, pull the right trigger, and then press A to open My games and apps.
Highlight the game, press the Menu button on your controller, and then select Manage game.
Scroll to the right, highlight the saved data for your gamertag under Saved Data, and then press A on your controller.
Choose Delete everywhere.
Restart Console.
3.
PlayStation 4
only - deleting profile file
Navigate to Settings > Storage > Game Data
Delete SWBF2 Profile file (~35MB)
Restart console.
Deleting the profile file will reset some of your settings in-game settings
-Tom
Post edited by EA_Tom on
This discussion has been closed.
Howdy, Stranger!
It looks like you're new here. If you want to get involved, click one of these buttons!
Quick Links