What Clone Wars Hero Appearances Do You Want to See?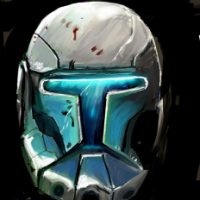 Since the roadmap indicates we will will be getting new hero skins with the fall update and they'll most certainly be clone wars based, which appearances do you want the most?
Yoda, Chewbacca, Obi-wan, Anakin
Bossk, Maul, Palpatine, Grievous, Dooku
These are what I'd like to see:
Bossk: Prisoner

Obi-wan: Jedi General

Darth Maul: Shadow Collective

Anakin: Hooded

I don't think a Bossk skin would really be that big of a deal, but I feel like the dark side is so lacking in skins that it'd be nice.
Howdy, Stranger!
It looks like you're new here. If you want to get involved, click one of these buttons!
Quick Links