Sitting down to watch Solo on digital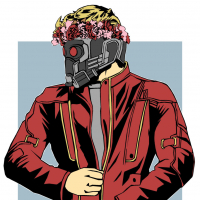 So I'm watching it the second time. Sad that it did so bad in theatres and saw news today that Disney will be slowing down on SWs releases. The movie left me wanting to know more about Qira and Maul and what they're going to be up to. Hopefully they don't leave that storyline out to dry.
#infantrylivesmatter

Howdy, Stranger!
It looks like you're new here. If you want to get involved, click one of these buttons!
Quick Links