Just wanted to say something positive!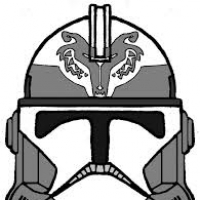 I know with any update that comes out we're going to get a lot of negativity. I just wanted to say some good things about the update. I actually like it better than I thought I would. I played a good three hours today and I didn't see any big bugs or issues that we weren't waned about. (Meaning the spawn on vehicles bug) But I can appreciate that the still launched because they promised his at this time. So yes it had a big bug, but we had the communication there before launch. IMO there's a point to Dice. Second, I'm really loving these skins. The assault looks a bit different for the 91st but other than that I think these skins are amazing, and in game it's really cool to see the opposing clones in the different armors. I'm really looking forward to the next few months for updates. We have 4 MAJOR updates coming up soon and we should be focused on that with excitement. A new game mode, planet, and 4 new heroes as well as new vehicles for geonosis. It's a good time to be in battlefront if you ask me.

Please try to keep your comments here upbeat, this thread isn't meant to degrade or bring down optimism about this game. Please voice negative opinions in a What's wrong with this game thread. Much appreciated!
Howdy, Stranger!
It looks like you're new here. If you want to get involved, click one of these buttons!
Quick Links