Why Heroes Unleashed should be permanent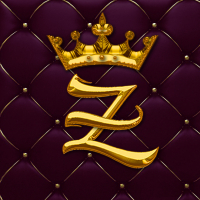 I have played this game since January and I have never had such a good time playing until Heroes Unleashed arrived. This has changed the battlefield a lot, is more dynamic, matches doesn't end in 5 minutes, more people uses vehicles...

You have to ask yourself: Why do we play Galactic Assault??

Of course is the main gamemode of the game and represents what wars in Star Wars are like (maybe a bit repetitive because you have to do the same thing in the same map: hacking the clone archive in Kamino and then taking the outside platforms... i.e).

But...

I think despite from being the main gamemode, people play it for BEING ABLE TO CHOOSE HEROES in order to wipe out other player troopers. This, in my opinion, is why people want more content in Arcade, because they want to destroy tons of troopers and rebels and with the actual system in GA they can't enough.

Now with this event, everyone can be a Hero. There is no problem with that. All players, good or bad, can play as Heroes. They can last quickly or survive long enough. But all people can use them and have fun.

Also I have noticed more vehicles in game. That's good. AT-RT was gargabe, first due to his price, but now people don't mind because they can reach the required point for getting a Hero easily. Even Endor bikes and other stuff. I used to save money for getting the Heroes, but it was awful when you got killed some times so quickly and then you lost all your points. That's not funny.

This event makes the game funnier, you can spend your battlepoints in whatever you want now, even Heroes. Maybe, if this gets implemented I would go up in price a little bit, maybe 1500 for the cheapers.

And with the new large-scale mode, I would prefer that to be only troopers and reinforcements in order to be different from Galactic Assault, and will make that more Star Wars related (or at least one heroe per side).

If this event doesn't get permanent, at least make it more often. But this has brought many of my friends to return to play Battlefront II, a game where I still have hope.

What do you think about it?











Howdy, Stranger!
It looks like you're new here. If you want to get involved, click one of these buttons!
Quick Links