How to upgrade a CPU
Hey!
So a little background on my pc first...
Intel core 1700 CPU(sounds rigt, can verify this).
Have been playing Battlefront, no issues.
I do not meet minimum BF2 requirements. But I have no issues. However, I am contemplating BFV, (in addition to BF2, not leaving) but do not want to do anything if it will not work... That said, I want to upgrade my CPU, and I was wondering if I could do this online through intel or not. I realise this is not tech support, but I figure people have experience. Also feel free to tell me if I am wasting my time, but did not want to look into it too much only to not be able to get it. The max I want to spend upgrading is $20, so no new pc.
@Dash
@IronSoldier
@FreakyCrawdad
@GenxDarchi
@Carbonic
@IIPrest0nII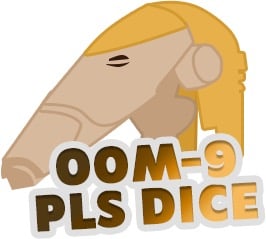 Threads
Want
I want...
El-16HFE rof buff
Engineer class
OOM-9
Dual pistols
Commando class, ARC, commando droid, Inferno Squad, Insurgent, Shock Trooper(FO), assassin(Resistance).
Umbara
Utapau
Heavy/Light vehicle classes
Dwarf spider droid
Homing Spider Droid
Snail Tank
Saber tank
RO Jedha tank
Actual bombs coming out of the bomber.
RO season
Howdy, Stranger!
It looks like you're new here. If you want to get involved, click one of these buttons!
Quick Links