Enough is enough... Nerf the Heavy!!!
Many of you are aware that I have been a devout follower of the cult of Heavy since the onset of this game. I have proselytized from on high (and low) the virtues of the Heavy as being the best class in this game... I finally have have come to the point where I can no longer live with myself and the terrible guilt for what I have done in promoting the Heavy playstyle...
I call on the DEVS and anyone else who is listening to heed my call to action... The Heavy MUST be NERFED!!! I know, many of you are shocked... I can hear it now "what has t3bar0n been smoking in that pipe" (legal in California thank you), and "Has The Emperor fried his brain with too much force lightning!?" I am here to tell you my brothers and sisters, that nothing could be further from the truth! The Heavy is truly a POISON to this game and a CRUTCH used only by those who even lack the skill to be successful as an Officer!
I now present to you irrefutable evidence that the Heavy is overpowered...
1.
The Heavy is overpowered.
B.
The Heavy has more health than any other basic class, which is unfair and is a crutch only needed by terrible players.
C.
I have killed LITERALLY hundreds of heroes/villains with the Heavy... in no way can this be balanced.
4.
The Heavy has WAY too many weapons at its disposal to be in any way fair... they have amazing blasters, they can kill vehicles actively OR passively, and then can even engage AIRCRAFT! No other class is this versatile with NO drawbacks!
6.
The health pool of the Heavy can heal to full with NO effort needed... this facilitates camping with the Heavy for the entire match as good players will not die.
Seven.
The SHIELD... need I say more!? The shield functionally makes the Heavy have more health than any Enforcer and this is appalling! Not only that, but you can move while the shield is deployed... Who in their right mind thought this would be OK?
8.
The Heavy can LITERALLY kill an entire respawn without reloading, this is just unfair!
9.
Spider Walking... the Heavy can walk up walls using his Sentry ability, this is a GAMEBREAKING which has been IGNORED!
10.
Too many people play Heavy.
Below I have attached a video showing just how atrociously OP the Heavy is...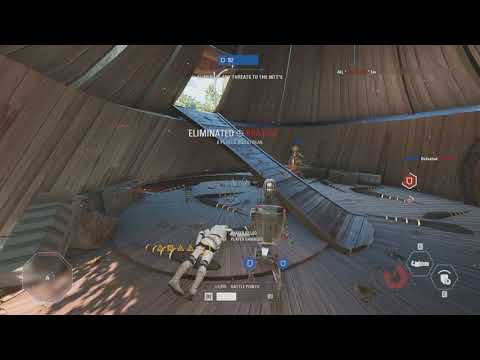 Ok, so now I have some solutions to these problems which will bring the Heavy in line with the rest of the classes that don't need crutches to do well...
A.
The OP'ness of the Heavy should be reduced to bring him in line with actual skilled classes (like Officers).
1.
Reduce the health of the Heavy to 100, they have a 300 point shield, so they shouldn't need 200 health!
2.
If a Heavy starts to damage a Hero/Villain, Immediately begin a diminishing return damage reduction modifier on the Heavy which stacks every time they damage a Hero/Villain until reaching 0 damage dealt (to protect heroes). There is no WAY it is fair that a Heavy can kill multiple heroes.
D.
The Heavy weapons MUST be limited to only being able to target a single type of vehicle... the Heavy should have to choose if his blaster will damage turrets, ground vehicles, or aircraft... being able to hit all 3 is just OP.
4.
Being able to heal with NO effort is completely unfair considering the Heavy's already large health pool and shield. Implement a cap on healing to 50 damage AT MOST!
5.
The shield is probably the most OP ability the Heavy has and it functionally makes him stronger than any Enforcer. To fix this, the Heavy should be completely stationary with the shield deployed, and the shield should only provide 150 damage reduction AT MOST!
Six.
It is really unfair that a Heavy can wipe an entire squad respawn... as such, the Heavy weapons should induce a 30% weapon heat penalty for every kill without reloading... this will prevent a Heavy wiping an entire respawn while still being balanced!
7.
Cap the number of Heavy players in a match at 2 per side... anything more than this completely breaks immersion. Look at a storm trooper battalion... how many Heavy troops do you see!? That's right, not many. Besides, if a lot of players are using something, it is by definition OP and at least needs to be looked at...
With these common sense changes, I firmly believe that the Heavy will be much more balanced and enjoyable to play and will not be spammed constantly in every match I am in.
In summary, the Heavy is OP (this is well known by the majority of players... in fact over 93.7% of players have found the Heavy to be completely gamebreaking). My solutions are common sense and will significantly improve balance within the game... if you can't see this, then you are probably just upset that I am finally showing the world how big a CRUTCH you are using to unfairly exploit your way to victory!
Howdy, Stranger!
It looks like you're new here. If you want to get involved, click one of these buttons!
Quick Links