General Grievous 46 kill streak on Crait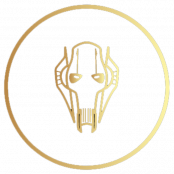 So I know 46 is nothing compared to 90 something that big daddy pauljohn has but it is on Crait and Crait has a lot of static moments where you are mostly separated by the other team so it is hard to get high kill streaks vs a map like kashyyyk so I think 46 was pretty good considering Grievous still has bugs.
I sped up and transitioned any parts with no action for a better viewing experience, if you are still struggling with Grievous then I think this video will be beneficial.
I managed to kill a few people with unrelenting advance and added a clip at the end of Kamino to show how useful that ability can be in the corridors when it works.
Howdy, Stranger!
It looks like you're new here. If you want to get involved, click one of these buttons!
Quick Links