The Road Ahead, Part 1 - December 2018

With the November update upon us I thought it would be fun to take a look at what lies ahead on the roadmap. We are due to receive an official Roadmap for 2019 in December, but as we all know, these road maps are works-in-progress and content can be added to the roster and things can moved around...
So let's start with next month.
December 2018
Initially, we were told that this December would see NO UPDATE, but things have changed. We are now being told that December will see a "smaller" update.
Here's what we know:
Originally scheduled for the January, the ObiWan (Clone Wars General) skin has been slotted in for the December update, instead.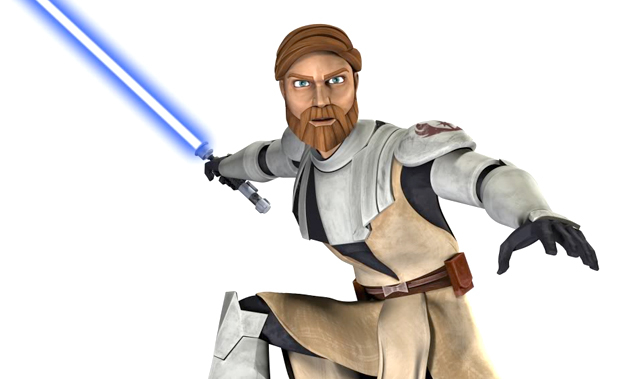 In addition to Obi-Wan, we will likely see a host of minor bug fixes and tweaks—as the January update is when things start to pick up again. Difficult to say which bug fixes, but seeing as how there are a bunch to choose from, we'll get something. Nothing to write home about, but necessary and appreciated at the same time. Besides, we can probably expect some other minor miscellaneous, unannounced updates. But just because we shouldn't expect any major updates, it doesn't mean that we can shouldn't expect anything. But remember...
It's December... The Holiday Season... The Season of Giving, and DICE is in the giving mood.
Something Dennis had said has got me thinking... What could DICE give the playerbase that has been heavily requested, yet would incur minimal work for the team?
SHINIES, BOYS! SHINIES!
It's a simple add. It would make a large part of the playbase very happy. And it would add some more variety to the clones skins. But I don't think DICE will stop there. What else is already in the game in a limited manner? What else have players been requesting, that some have and most don't?
REY AND KYLO's LAST JEDI PREORDER SKINS
I have these skins, but it would be a great gesture for the team at DICE to release these for the General playerbase who don't have them. It's been a year. The pre-order exclusivity window has long been expired. It makes perfect sense, and is another example of a simple content addition that would take minimal effort, but would be much appreciated. It's a smaller update, but it would be a great way to wind down the first year of Star Wars Battlefront II.
Up next, I'm going to take a deep dive into what I think we can expect in the first half of 2019—both what been announced between January -February 2019, but what I think we can expect between March and May 2019.
Until then...
Check out Part 2 (January/February 2019) here:
https://battlefront-forums.ea.com/discussion/125081/the-road-ahead-part-2-january-february-2019
Post edited by Scoundrel on
Howdy, Stranger!
It looks like you're new here. If you want to get involved, click one of these buttons!
Quick Links