A needed feature that blaster Heroes need.
The ability to crouch. Why isn't this a thing? Just the blaster Heroes/Villains not the lightsaber ones.


#BreakBlasterHeroesLegs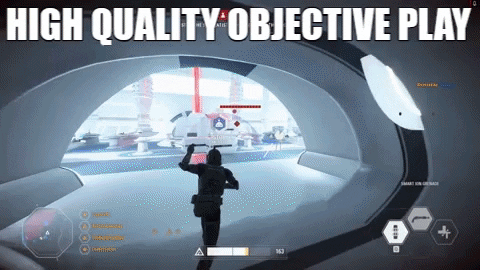 "Pessimism never won any battle."
-Dwight D. Eisenhower
"Heroes may not be braver than anyone else. They're just braver five minutes longer."
-Ronald Reagan
Howdy, Stranger!
It looks like you're new here. If you want to get involved, click one of these buttons!
Quick Links