Jango Fett- Battlefront 2 Hero Concept
Jango Fett
In the final years of the Republic, Jango Fett was regarded as the best bounty hunter in the galaxy. A proficient marksman and unarmed combatant, Fett was covered in a sleek armored suit that concealed his scarred face
Health
health: 600
Regen: 200
Time till regen starts: 4 seconds
Time till regen to full: 3 seconds
Health regened per second: 25
Weapons
Dual Westar-34's
Overheat fast
Fire rate is 3x's faster than the EE-3 while maintaing the same range
Shots till overheat:15-20/spoiler]
Melee
Wrist blades
Do 100 damage
As a unique trait, this melee will be disregard any health buff
For example
Your an assault trooper and get buffed by yoda/officer/finn, if jango comes up to you and melees you melee will only need to do 150 damage to kill you.
Jetpack
Moves Faster vertical, slower horizontal. The opposite of Bobas's
No infinite jetpack, so he has a bit more fuel than boba, and gains it back a bit faster.
Ability 1
poison Dart
Jango loads a poison dart into his wrist rockets and shoots it a target. Dealing damage over a period of 10 seconds/spoiler]
Ability 2
Rocket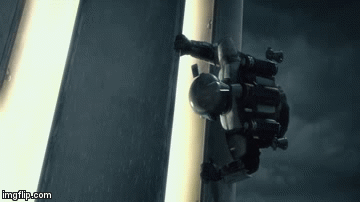 jango activates the big rocket on his back, and targets the area in front of him dealing huge damage within a large radius/spoiler]
Ability 3
whipcord
whipcord jango Launches a whip cord which launches out at someone pulls them towards you and knocks them on the ground/spoiler]
Emotes
"Possibly"
"I'm just a simple man trying to make my way in the universe"
"Always a pleasure to meet a jedi"
"no one's ever lied to me twice"
*Difficult to decide wether any of you live"
Possibilities on how he'd look in game(mods)
Help from
@Piscettios
@Dash
@Elusive_DJ
This discussion has been closed.
Howdy, Stranger!
It looks like you're new here. If you want to get involved, click one of these buttons!
Quick Links