The best HvV player of the world ranks the best heros. (I never make mistakes)
For this top I'll focus on HvV, on the target system, I'll focus who is more useful for winning the match.
1.
Kylo ren.
This guy literally will destroy if he only focus on the target, with Frenzy taking 80% of your health this guy can destroy runners and almost every player, if the Kylo player is good. Or you can freeze them and pull the off a ledge. Or freeze them till a team blaster kill the enemy.
He is also the best Hero to protect an team target
A good Kylo Ren will change the whole game, He can deal with almost every enemy doesn't matter if they're runners, a whole team together, etc.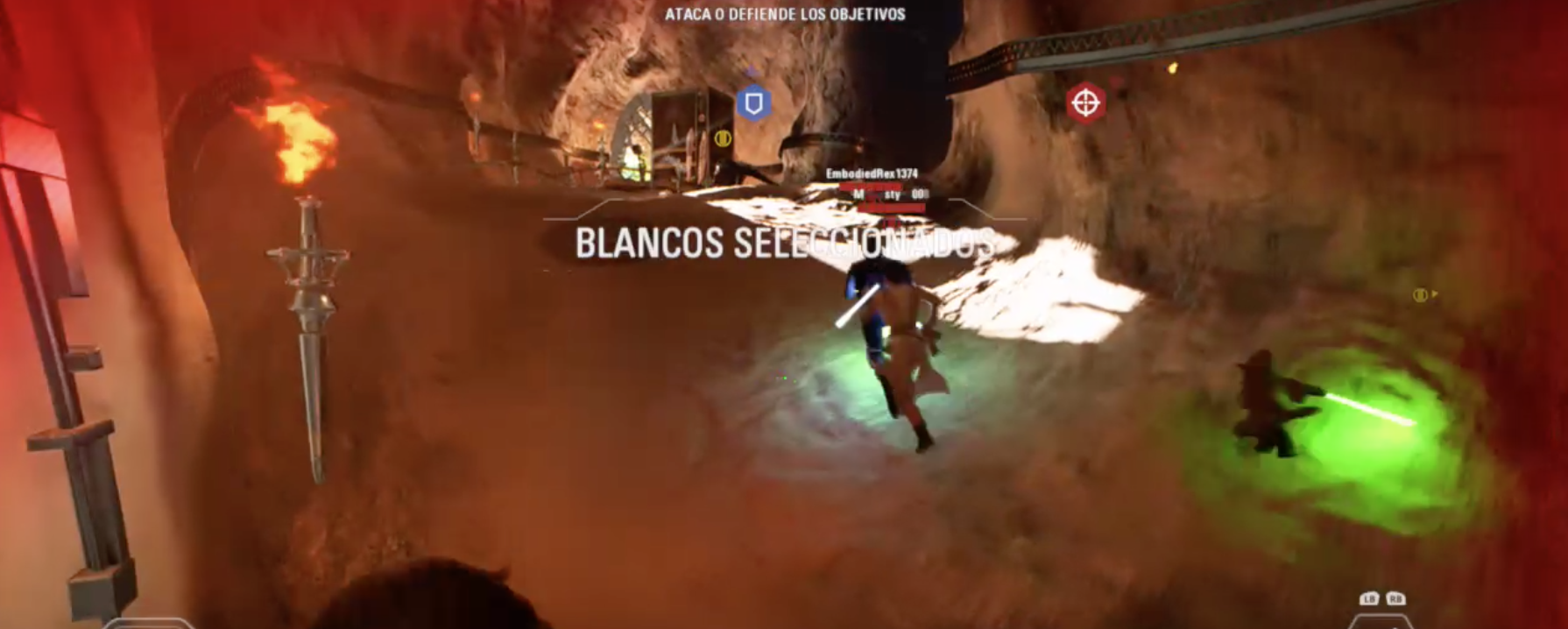 Iden target being chased by 3 enemys.
I froze the 3 and Iden shot till dead the enemy target.
2.
Boba Fett.
A good Boba fett will rule an HvV match, with his speed and his Rocket barrages he'll destroy every blaster hero.
3.
Palpatine
This guy if he jump spam he'll be inmortal, if he focus on enemy targets, doesn't matter if they're Blaster or Saber he will really help the team a lot. He's hard to avoid.
4.
Chewbacca.
He it's a beast, he literally is a game changer in the map of Jabba's palace. But he is easy to avoid and runners will run from him easily.
I'll only rank those 4 because the others are meh compared to the ones I ranked. (Basing on the target system)
This discussion has been closed.
Howdy, Stranger!
It looks like you're new here. If you want to get involved, click one of these buttons!
Quick Links