phase one of Geonosis can be too difficult sometimes.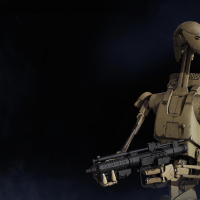 like honestly the best map in the game shouldnt end just because the clones cant assemble properly. \

i find myself as a droid wanting to let them get the uplinks so the game can continue.
Howdy, Stranger!
It looks like you're new here. If you want to get involved, click one of these buttons!
Quick Links