I quit!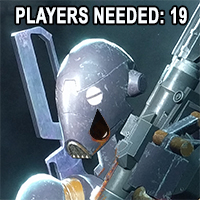 I took my personal time off to post my findings on this game, using Strike as a base model.
In one of my comments, I suggested to moderators that a simple 'ack' to people trying to help make the game better would be nice.
Instead, what I get, as always, is a glib, 'there is already a forum set up for this, post there. Closed. ' and, 'we don't like all caps, closed.' Not even a, 'thanks for the feedback, but we don't like all-caps'.
I know that the moderators' job is thankless; that's your own fault. Moderator responses here come off like what you'd expect from an outsourced team in India: Glib, apathetic and ...nothing else.
Only once has a moderator acknowledged criticism of a 'finding game' problem by suggesting changing the ping location (I think; maybe it was a mere user). Aside from that, we've gotten no ack at all for our time spent trying to communicate to them what problems we're seeing with the game; not once.
What we get, at most, is a report that they're 'fixed' a problem, which has nothing to do with the problem that was actually the issue; which, to this day, remains a primary problem with the game. Instead, they ignored those complaints and actually made it worse, by catering to someone's complaint about getting beat up in games by better players (maybe some PR guy's kid).
Posters are also not following the 'rules' for threads like the matchmaking mega-thread, which is now 28 pages bloated with mostly unformatted (as requested by the OP), ramblings of both on and off topic . I tried to post formatted findings there, but felt that it was just buried in a thread that wasn't getting any important 'eyeballs' anyway. Which is why I started the 'blind' thread. To illustrate my
half day
of struggling to find and figure out rooms, etc, in a completely ignored location: Japan.
But, you know, ClOsEd.
Posting here is about as effective as replying to an
@Trump
twitter post.... or an
@BenWalke
post.
If you see this, it means I haven't found a game in well over 30 minutes.
PLAYERS NEEDED: ANY!
This discussion has been closed.
Howdy, Stranger!
It looks like you're new here. If you want to get involved, click one of these buttons!
Quick Links