2019 Speculation: Ahsoka and Padme?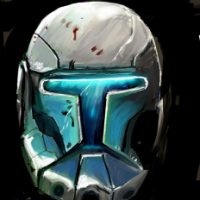 So this seems to be a pretty known thing if you are a YouTube frequenter. Matthew Wood(General Grievous) seems to have recorded some preliminary dialogue in reference to Ahsoka Tano and Padmé Amidala. There's a couple threads about this, but I thought I'd offer a breakdown of why and when they may be coming and who there counterparts might be, as well as what they bring to the rock-paper-scissors of our hero system.
It's likely given the revival of the Clone Wars TV series in late 2019 they will use Battlefront as a hype platform before its release as they've done with Rogue One, Last Jedi, and Solo. If they go forward with creating these heroes as Dennis seems keen to do, it would make sense for a summer 2019 release(June-August). It could be earlier, it could be not at all. I do think Matthew Wood wouldn't have recorded and polished these voice lines if it wasn't for a final result though.
-
Ahsoka
So how would Ahsoka play? Following primarily her TCW styles, she's an acrobatic counter attacker. Her style would never lead a fight, rather to provoke one and capitalize on mistakes. Whiffs and faints and fight talk if you get me.
She seems to have fairly low durability in singular duels, dramatically so versus a stronger opponent. I'd expect low health albeit with high regen.
She would have serious capital in speed over others though, given her smaller stature. This gives way to abilities that could focus on a more rapid take on Kylo's Frenzy
*Don't expect decapitations any time soon
She is an excellent blaster bolt deflector and moderate force user, I'd expect a high deflect stamina possibly with an accuracy card like Luke. A low AoE force throw could be tangible.
-
Padmé
Yeah yeah she'd be a Leia rip off right? Well she was the lead female role in 3 episodes so I can't see why she doesn't deserve a spot, and given the right set she'd fit in nicely.
Somehow always at the forefront of live combat, she'd probably have a more aggressive play style than Leia, and play closer akin to Jyn from BF2015 minus the truncheon.
I'd expect an E-5 weapon swap ability, some type of rally buff ability, and possibly some kind of radar obscuring/decoy ability. Just my thoughts. She did love her decoys. Wonder how many got blown up?
-
Who would they fight?
Asajj Ventress
This seems like a no brainer to me to pair with Ahsoka. If they are diving into TCW characters I'd expect no one else.
What's her fight analysis? Very arrogant, quick, and rage heavy; to a fault.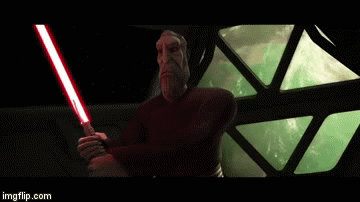 I would not say she is a duelist, but an assassin. Unsuspecting attacks and retreating are her game, with speed nigh unmatched even by Maul on our current roster. She is not able to contend with strong enemies for very long similar to Ahsoka, even more so when they get in her head(which isn't hard).
She does have strong force prowess, but only seems to tap into it in the rage of the moment. She has shown aptitude in force choke, manipulation, and push/throw/shockwave typically against singular aggressors.
Her set in general I'd expect to be a insta-kill choke(one enemy), some type of saber dash/twirl/leap, and a rage ability similar to Vader with different perks. Possibly a radar hiding ability. High speed, fairly fragile. Her comic appearances seem to suggest she'd look like a bald Natalie Dormer in realism, so that's fine with me lol
-
Jango Fett
Yes, this is who I expect to counter Padme. He was the center villain in his Episode appearance which Cad Bane is just shy of zero, and he attempted to assassinate her majesty multiple times in said Episode.
Jango was a master duelist, overwhelming opponents in a blaze of rapid hits even some Jedi couldn't handle. This is how I'd expect him to differ from Boba. A dedicated flamethrower ability that covers a major area, perhaps even a weapon swap to wrist flames only. A quick targeting sabre dart similar to Lando's sharp shot, but with less damage and a strong buffable poison effect. An unlimited cooling+increased fire rate ability to signify his duelist capability. And lastly a more jump jet style jet pack as opposed to Boba's hovering. Other abilities I could see him getting would be a rope snare to immobilize a target, or a jet pack missile with a massive explosion.
Cad Bane could well be the 2nd villain, he was a better Jedi fighter than Jango. But lets be serious here, a fedora'd duros in this games movie realism graphics would look hilariously ridiculous.
Sorry if this was TL;DR, just felt optimistic that this game may have a bright turn around in 2019 and felt like giving my thoughts on this leak. What do you think? Suggestions, feedback, and your own ideas are welcome as always!
Howdy, Stranger!
It looks like you're new here. If you want to get involved, click one of these buttons!
Quick Links