Is this game dead?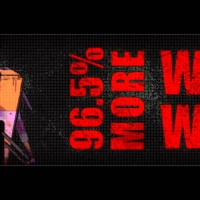 So I came back after about half a year and after a few days of playing I noticed something.
Outside og Galactic Assault where somehow you get Kashyyk over and over again constantly, other game modes are pretty hard to play because of insufficient players.
And an additional thing is the forum.
I made for example a post 2 days ago and i noticed that my post is still in the middle section of the 1st page. Usually if a game has an active playerbase, the forums are that active too that posts which are not getting replies, are falling back to the 2nd, 3rd 4th....ect page in just hours. But here.....2 days and still on first page with only about 2-3 topics having an active conversation.
Is there something we should be worried about?
Howdy, Stranger!
It looks like you're new here. If you want to get involved, click one of these buttons!
Quick Links