Pro and Veteran Players who use Saber/Force users: How are you dealing with the new Stamina BAR?
I'd like to open this question as the subject hasn't been popping much lately, so in DICE's eyes this certainly means they nailed it with the best way to display stamina.

So my question is simple:
---
When using a character who has to manage stamina, how are you dealing with the Stamina Bar? Have you gotten used to it enough so it feels as good or even better then the Stamina Wheel? Or have you become better at managing your stamina without checking the stamina bar for most of the time?
---
In my case, I competely ignore the Stamina Bar for most of the time, timing my attacks(palpatine) and blocks by feeling when the Stamina will deplete.

The idea here is not to bring back the Stamina Wheel, so please answer truthfully. I think the best solution would be to put the Stamina Bar in the same place on screen where the Overheat Bar is for blaster heroes.

Tired of BUGs?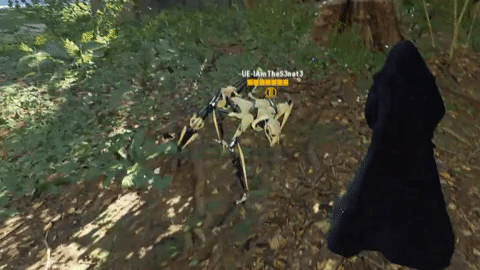 Well, they'll still exist.
But visit the
Rogue Bros Channel
, there we document many BUGs and possible workarounds for them. There's also gameplay and other videos related to EA's Star Wars Battlefront (I & II)
Howdy, Stranger!
It looks like you're new here. If you want to get involved, click one of these buttons!
Quick Links