Why is there so many "bad" players?
Now, once seeing this you probably think i'm being an .. with a big ego but hear me out. I play alot of FPS games, have done for some time and it seems in this game everyone is either a child or just new to gaming in general?
I've been playing for 3 days now, within those 3 days I hit max on specialist and i'm around level 25 as the main rank thing. Within 3 days, and being completely new to the game with no prior experience I am dropping 40-50 kills a game (mainly in strike, blast and extraction modes) since i'm not really a fan of Galactic Assault, it's just not for me I guess.
I also have a job etc so it's not like i'm playing everyday all day, yet it seems i'm way above everyone else in skill (and once again I don't mean to sound like a ... with an ego). I understand playing video games isn't everyones passtime and so some players play less and have less experience resulting in not being as good, but this is like every game as least 3/4ths of the enemy team and my own team are just complete noob-like players?
I play specialist with hardened infiltration, which I know is currently one of the strongest perks in the game (at least in my opinion) but even still when playing Assault class the game just seems too easy, rarely I see other good players matching my kills in games. I understand kills is not everything and winning with playing the objective is important, but even when trying to play objective I feel you should be able to drop at least 10 kills per games, maybe even 15 - 20.
There have been multiple instances where i've been called out for cheating even though i've only played for 3 days. I understand if people are have a **** game they use excuses like this but I don't even think i'm that great and yet people are calling me out for cheating etc.
I uploaded some gameplay so you guys can see for yourselves some of the enemies I get put against, it just isn't making sense to me as a brand new player, I thought i'd struggle with the game for some time before being a decent player but it seems that's not the case.
Gameplay: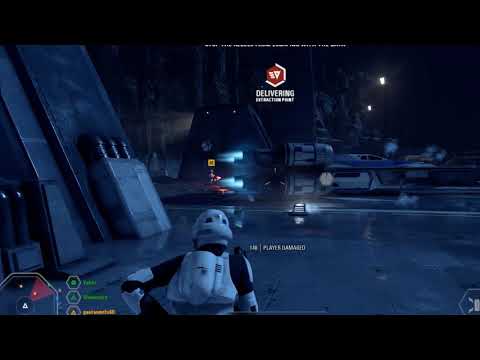 As said before, I don't mean to come of as an ... with a big ego, this is just my thoughts and experience with my first 3 days of playing.
Post edited by IronSoldier on
Howdy, Stranger!
It looks like you're new here. If you want to get involved, click one of these buttons!
Quick Links