I think we've been spoiled - Stop quitting halfway through matches just because you are losing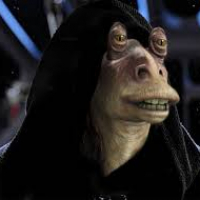 Imagine if as a kid, when you first started watching star-wars, you were shown this video game. I swear 99.99% of us would have been totally amazed. And we were with Battlefront 2 in 2005 and now this one in 2017. Yes, I include this one

We like star wars because it's cool and fun. If I wanted to play a really competitive game, I'd play Fortnite. Let's accept sometimes it doesn't come down to skill and it's a game where it doesn't matter if you win or lose. At the end of the day you have still ran around the death star shooting down rebels or taking on Darth Vader.

Too many times I play Hero's Versus Villans and half the losing team quits before the match is over. SOMETIMES, I get it. If no one on your team is playing, people are cheating/exploiting or a real life situation has cropped up, but more often than not, the losing team has quitters.

Maybe it's just me, maybe too strong in the force I am, but I reckon if I have experienced the losing team having quitters, others may have too?
Howdy, Stranger!
It looks like you're new here. If you want to get involved, click one of these buttons!
Quick Links