Dear Boba Fett Runners,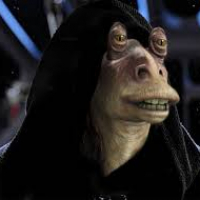 Oh how high and mighty you are. You can cross Kamino in half the time we can.

You're also very annoying,

Stop playing hide and seek, and use your rockets

It is easy to play aggressive with Boba Fett -

Albeit use the jetpack to re position or get out of a tough spot, but PLEASE PLEASE do not use it to constantly circle the entire map


Howdy, Stranger!
It looks like you're new here. If you want to get involved, click one of these buttons!
Quick Links